Client: Cyrus Copeland (Author)
Art Director : Jason Booher | Penguin Random House
Awards: AIGA/DesignObserver 50 Covers Selections, Adobo Design Awards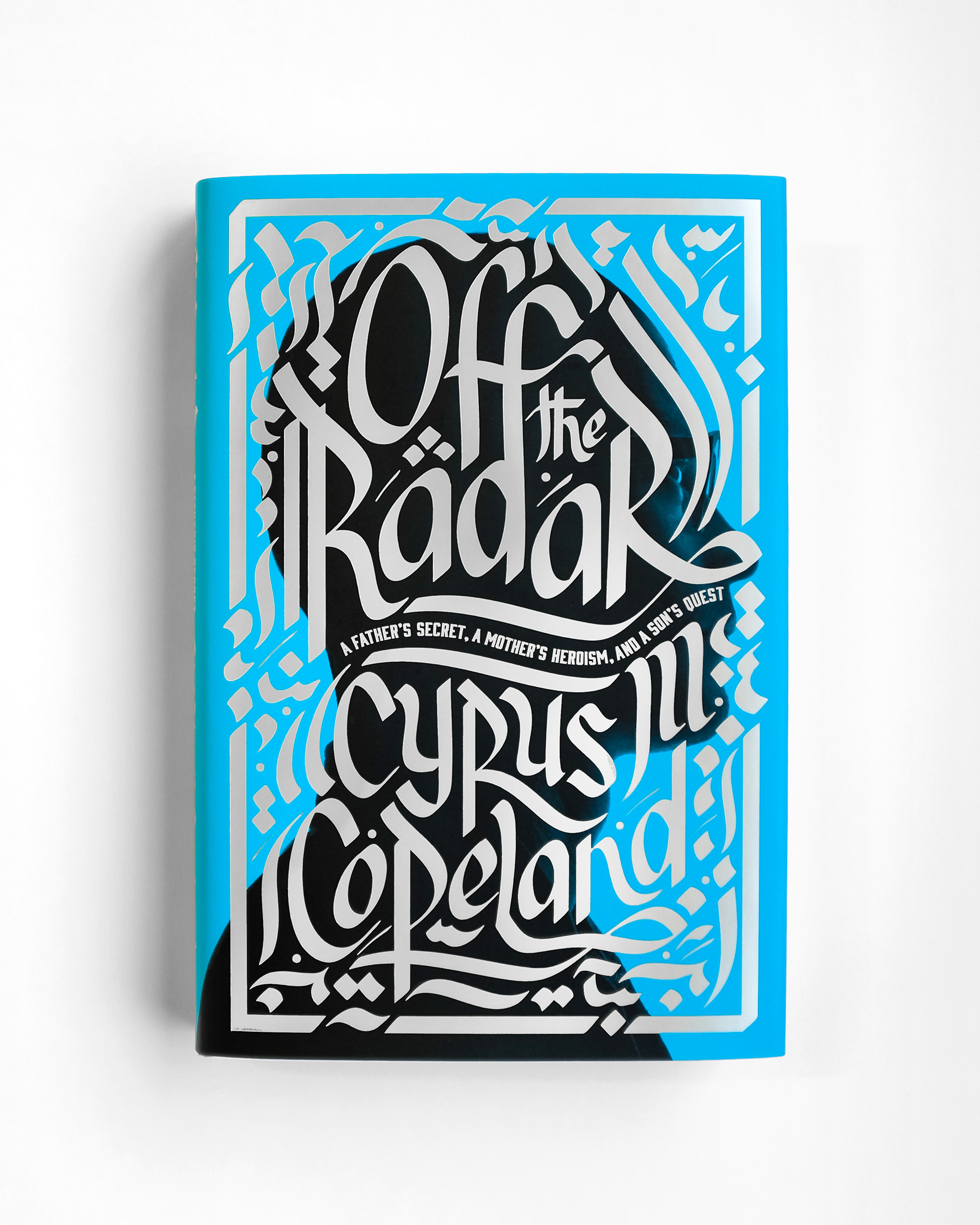 BRIEF:
Create a book cover for a true story of an American man living in Iran in the 1970's, charged and imprisoned for espionage. The overall feeling of the cover should be: intrigue, drama, and cultural identity--and culture clash. The Iranian revolution of 1979 and attendant hostage crisis signaled a rift between east and west. Inasmuch as the author is from both worlds, and the protagonist is his father, he asked that the cover reflect this shifting landscape in ways that are truthful and dynamic without being pandering or prejudicial.  He wanted a "fresh approach to Iran"--no hostage imagery, burning American flags or glowering mullahs that became emblematic of that period.  Most important?  That the cover invite you to pick it up.
SOLUTION:


A typographic solution that evokes the style of traditional Persian calligraphy but in a modern western vibe--signifying the dynamic of two different cultures, and signaling that the story unfolds in Iran. (The Persian locale is further underscored by the turquoise and silver color palette.) The calligraphy creates a sense of entrapment by making the title not only the title, but also a prison for the protagonist-silhouette.   Lastly, the silhouette implies a man who is himself  "off the radar" and possessed of the "secret" in the subtitle--the sum of which creates a sense of a dramatic story about to unfold.