Client: Black Sheep Studios for Nike
Creative Director: Aste Gutiérrez
Art Director: Deng Tee
Project: Art direction for app-based illustrations
Collaborator: Lloyd Valera
Photos: Nikehypercourt.com and astegutierrez.com
Nike created multiple basketball courts in Manila, Philippines, that allows players to download training content and advice about basketball stars such as LeBron James, Kobe Bryant, Kevin Durant, Russell Westbrook and Kyrie Irving.
The Hyper Court allows people to download the content data-free, such as drill videos from coaches and gamification elements and scoring, creating tools within the court to help them improve their game.
Powered by Google Technology, the courts send data-free content through an app in HD, directly to your phone. Empowering thousands of basketball legends in the making with invaluable training to raise the game on the street.
The main basketball player portraits were illustrated by Arturo Torres, and we developed 350+ supporting illustrations in a little over 4 weeks.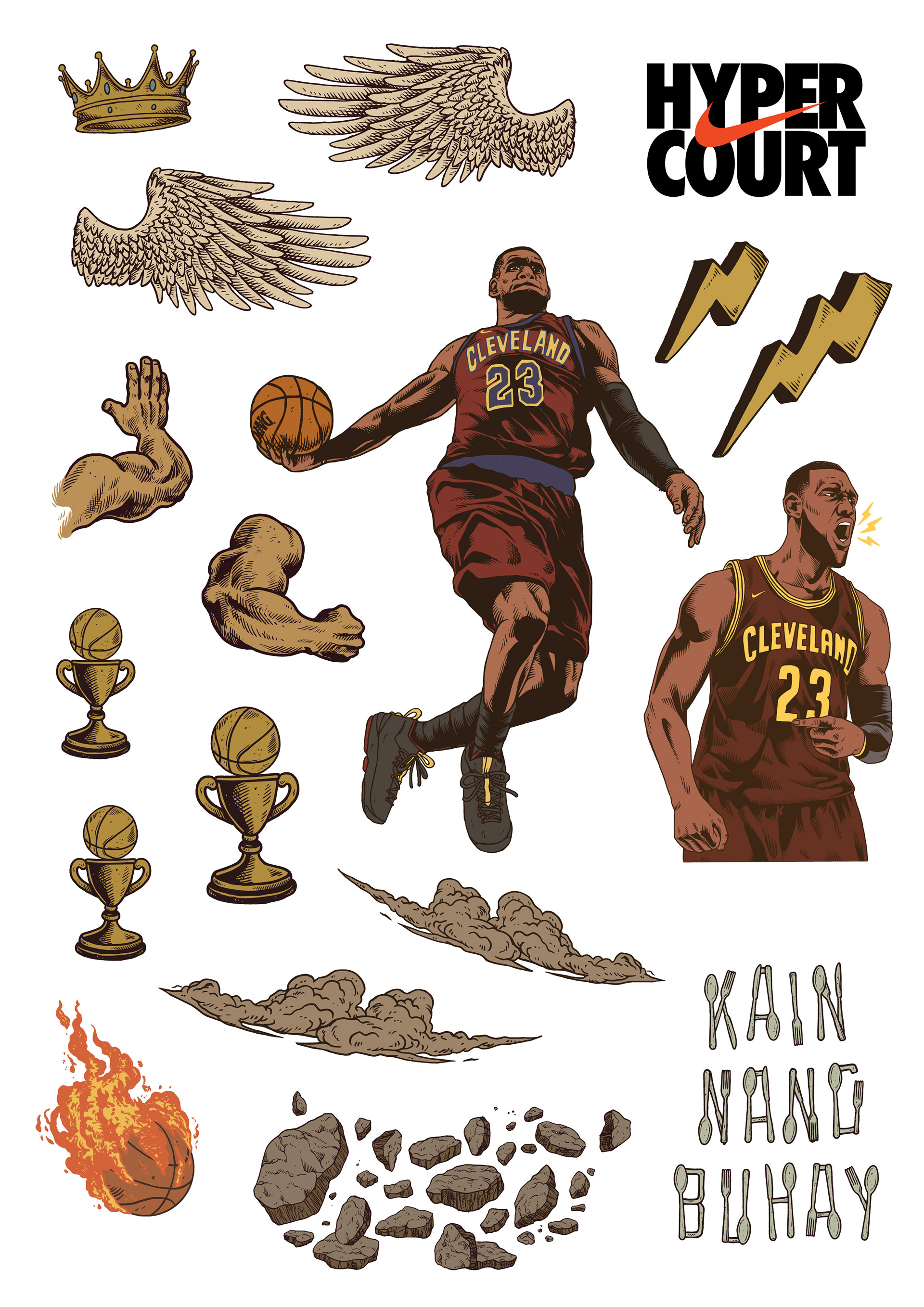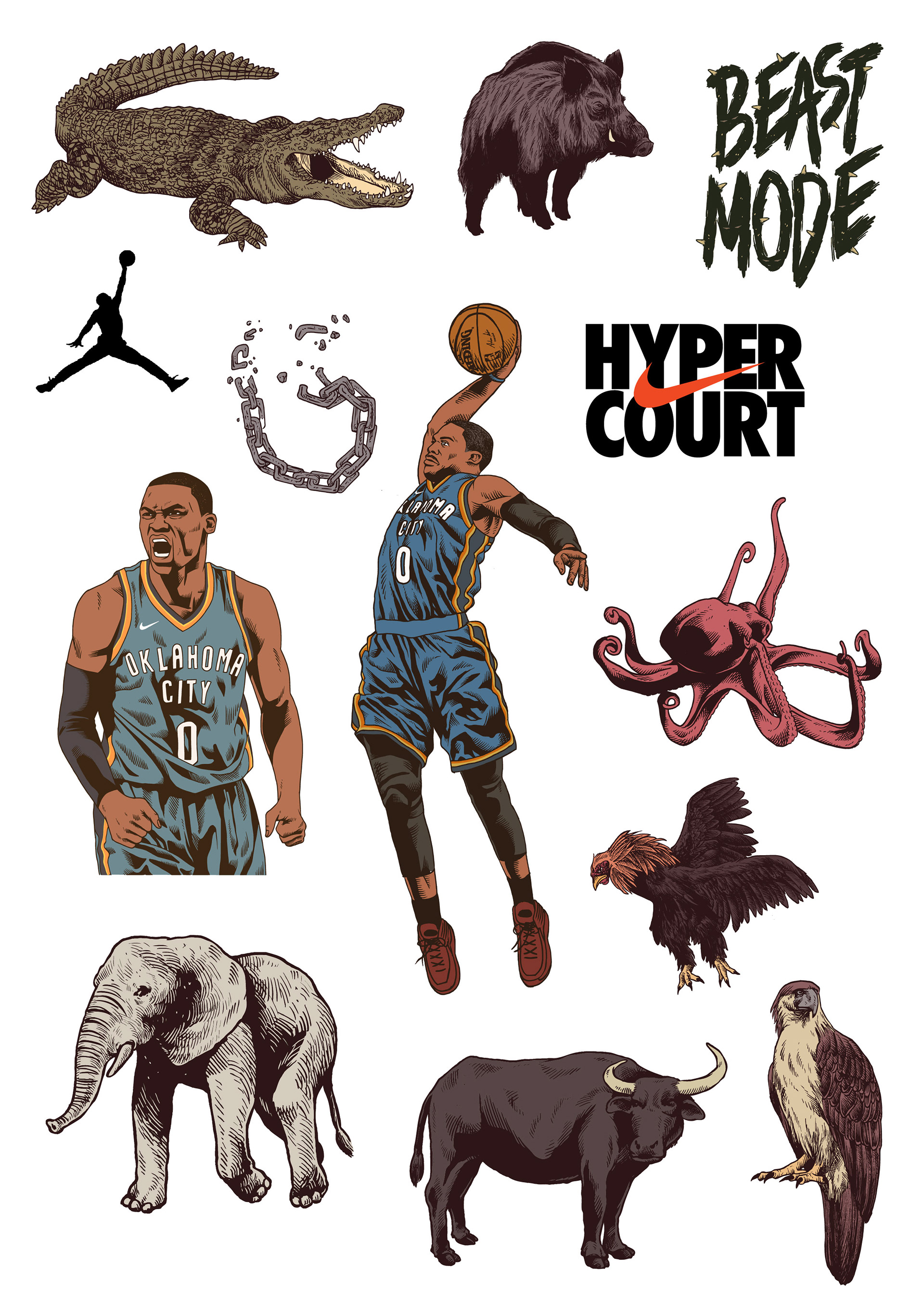 AWARDS
1x D&AD Wood Pencil
1x FWA SoTD
4x CCA Grand Prix
5x CCA Gold
4x CCA Silver
1x CCA Bronze
1x Spikes Bronze
2x Spikes Shortlist
1x Kidlat Bronze